About Us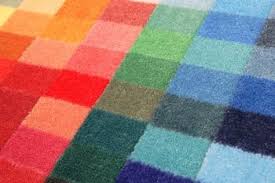 Color Vision Flooring is a New York based coloring agency. All of our technicians are professionally trained in the delicacy of carpet treatment. Our process is completely unique in a twin headed approach. We use a partner company to achieve deep cleans using the HOST Dry carpet cleaning system. A good resource for information on this cleaning system can be found here.
After the professional cleaning has been completed we will attack problem areas within your home. This can be through a full home cleaning or a simple area targeting. We can match nearly any color within 1 shade of the original coloring. This includes matching wear if needed.
Carpet dying is completed by using a system of scrubbers and brushes that can absolutely restore dying carpet. While some types of Stain-Resistant carpet may be impermeable to dyes, the vast majority of carpets can be dyed. Color Vision Flooring is one of the few companies that offers "Light Dye" potential. This is a unique method where we can lighten carpet as a pretreatment to achieve a uniform color across all areas. Our "Light Dye" Process can be used on any type of carpet and is safe for wool and natural fiber rugs.
Benefits
"Light Dye" Process
100% Unique
Small Business Service
Corporate Insured
Fully Trained Staff
Quick Response Management
Cost Effective
Business Discounts
Long Lasting Effects